Quail Branch Lodge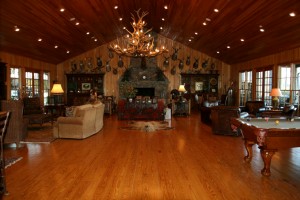 Larry and Paula Carter, Lodge owners, purchased the former Barham Estate in 2003, and began immediate renovations to the lovely two bedroom, three bath, home. After adding eight bedrooms and nine bathrooms, a great room, multiple expanded porches, two commercial kitchens, a spacious executive meeting room, and serving rooms, the home became a luxurious 12,000 square foot lodge. The hunting properties have expanded as well.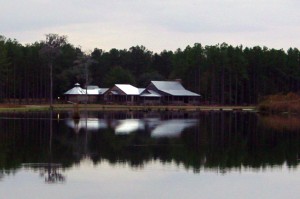 The Lodge now features custom quail and turkey hunts in Georgia and Florida, and a fisherman's paradise with the 55 acre, fully stocked lake just a few feet from the back porch. The quiet, secluded location is also utilized for weddings, father and son trips, and reunions with old friends. Business and corporate entities take advantage of our spacious facility for meetings and special events.
Quail Branch Lodge will make the impossible a reality and turn your event into an unforgettable experience! Contact Paula Carter for your special event scheduling.
Plantation Properties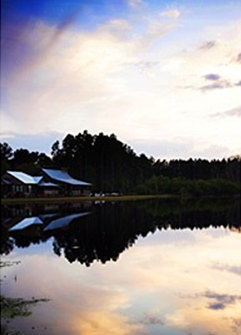 The Carters have traveled all over the world hunting and gathering the trophies displayed throughout the Lodge.  Their experience is evident in the professional manner the hunting properties are designed.  Careful planning and proper hunting site layouts have enabled the Carters to offer a most unique hunt for even the frequent Quail Branch Lodge guest.
With computer assisted technology, the Lodge can ensure the avid hunter will have to visit a whopping three years before walking the same path twice!  Constant care and attention are placed in the development of both properties in Georgia and Florida to ensure each hung is packed with the exciting wild game moments our special guests have grown accustomed to.
Whether it is an action packed quail hunt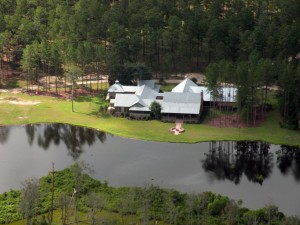 or matching wits with the unpredictable turkey, Quail Branch Lodge delivers a thrill, every time!
Contact Paula Carter for more information.